Welcome to Jaguarundi Lodge
The Ultimate Eco Lodge in Monteverde Costa Rica
---
Immerse yourself in the extraordinary beauty of the Jaguarundi Lodge in Monteverde, Costa Rica, where nature's wonders unfold before your eyes. Nestled amidst the lush cloud forests of Monteverde, our lodge-style hotel serves as a haven for nature lovers and adventure seekers alike.
Monteverde is renowned for its remarkable biodiversity and rich ecosystem, and our lodge offers an immersive experience that allows you to witness an incredible array of wildlife. From elusive jaguars and ocelots to vibrant birds and unique plant species, our surroundings provide endless opportunities for exploration and discovery.
We take pride in our commitment to sustainability and environmental consciousness in protecting Costa Rica's precious natural resources. Our hotel is thoughtfully designed with eco-friendly principles, seamlessly blending with the natural surroundings while showcasing responsible architecture and practices.
Our Room
Choose from a variety of comfortable and rustic room options to suit different preferences. Guests can choose from cozy cabins that blend harmoniously with the surrounding nature, providing a serene and immersive experience in the cloud forest region of Costa Rica.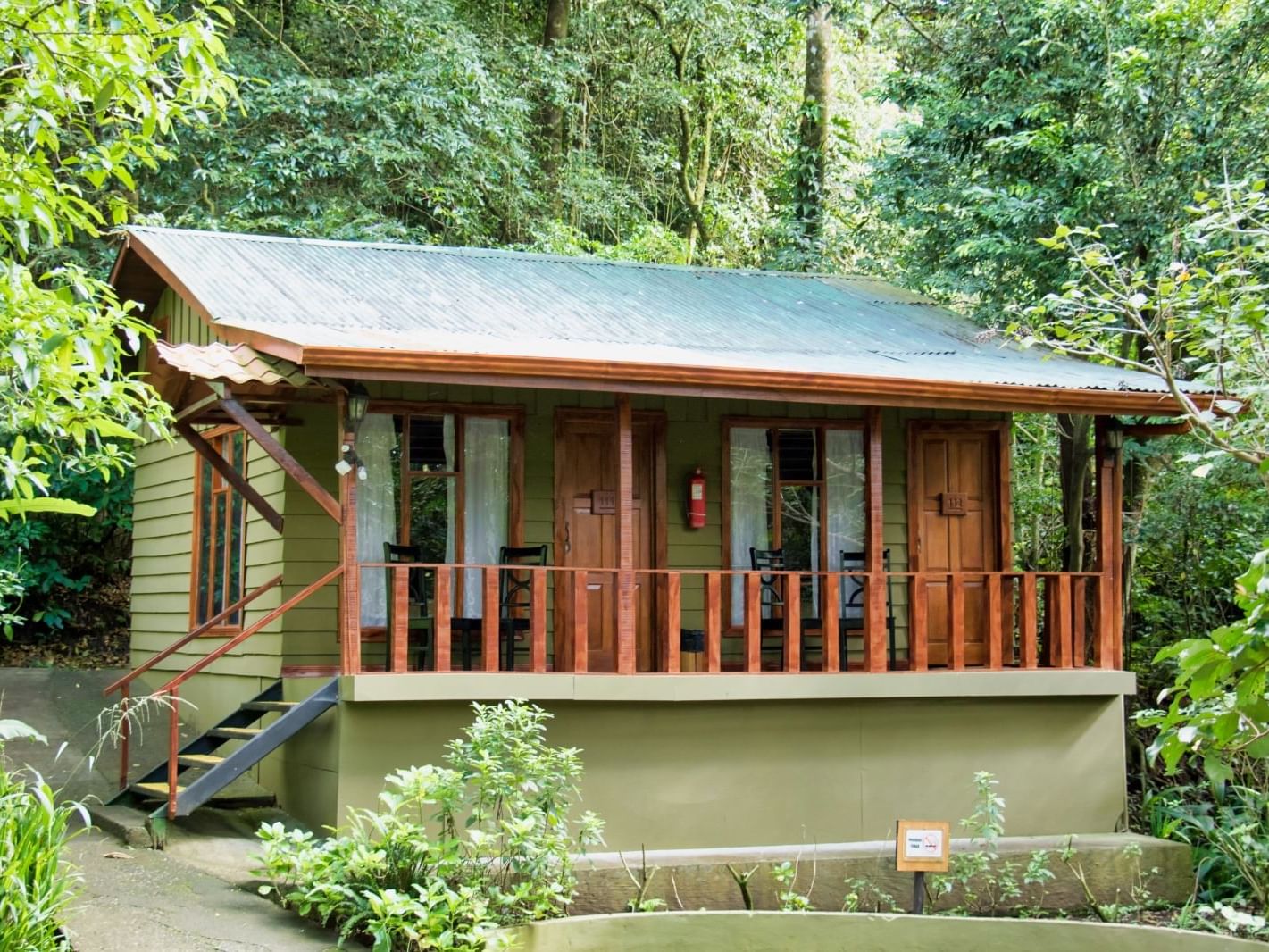 Our traditional duplex cabins offer comfort while you enjoy a rural experience in the cloud forest.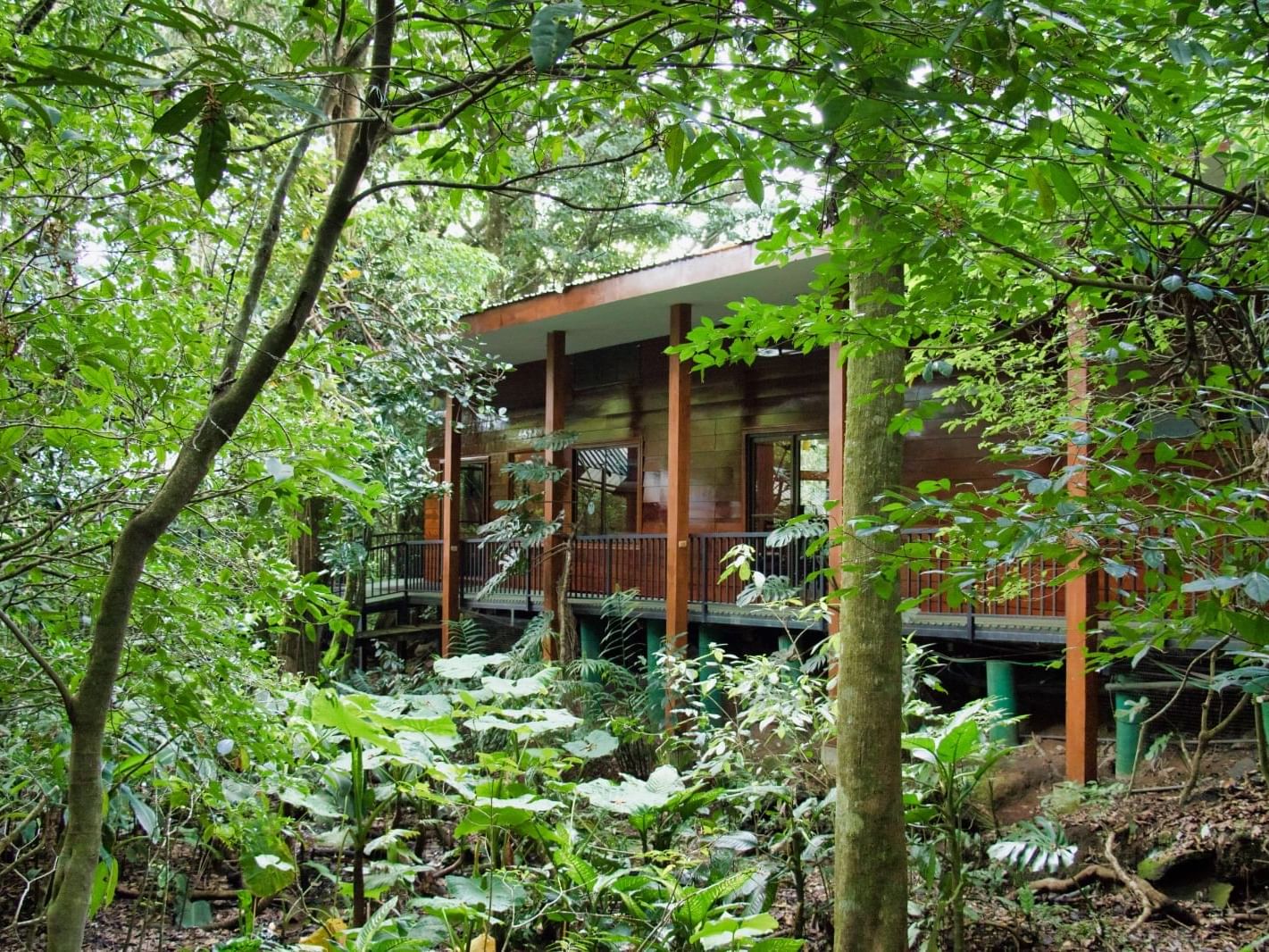 Our rustic cabin combine comfort with a rural experience inside the cloud forest.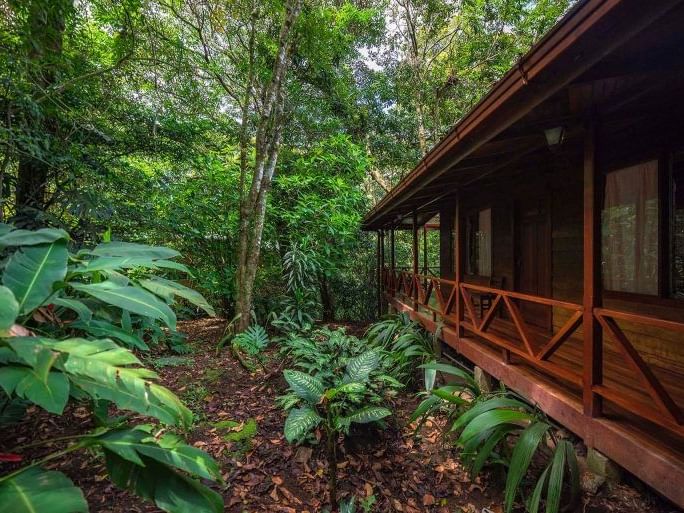 Our rustic cabins combine comfort with a rural experience inside the cloud forest.
Dining
In addition to our Lobby Bar, we are just moments from a diverse range of restaurants serving everything from local Costa Rican cuisine featuring traditional flavors and ingredients to international fare.
Amenities
Enjoy a range of exceptional amenities that ensure a comfortable and memorable stay. Additionally, you will enjoy personalized service, ensuring that every need is met with attention and care.
An Unforgettable Experience
Choose from a range of activities and experiences tailored to your interests. Thrill-seekers can embark on canopy tours and hike Monteverde's scenic trails, while those seeking relaxation can unwind in our serene atmosphere, surrounded by breathtaking vistas and soothing natural sounds. The captivating nocturnal wonders of the Costa Rican cloud forest await your exploration.
At the Jaguarundi Lodge, our warm hospitality and exceptional service are paramount. Our attentive hotel staff ensures that you feel welcomed and well-cared for throughout your stay. Count on us for valuable insights about the local culture, personalized itineraries, and a memorable experience that exceeds your expectations.
Hotel Partners
We are dedicated to providing you with a complete immersion in the Costa Rican cloud forest experience through partnerships with local Monteverde businesses and tour providers. We can help you choose from a wide range of guided tours, activities, and excursions that showcase the beauty and biodiversity of the region.